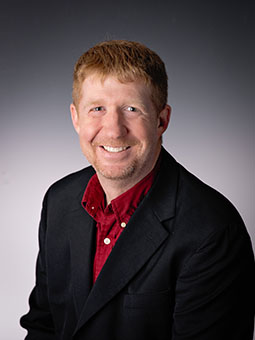 Phone: 608.822.2365

Toll Free: 800.362.3322, extension 2365

Email Matt
College Connection (Bldg 400), Room 478
Personal Note:
I was born and raised in Southwest Wisconsin and attended Southwest Tech after graduation from Riverdale High School. I started in the Accounting program, but eventually earned an Associate Degree in Business Management and an Associate Degree in Marketing. I used my education to start my career as the Marketing and Sales Manager for the House on the Rock Properties. Working in tourism was an amazing experience as I was able to travel all over North America promoting Wisconsin as a tourist destination. After eight years of traveling, I decided to make a change to be home more with my family and started my career at Southwest Tech in 2013.
I have worked in advising and career coaching roles at Southwest Tech since 2013. Since then, I have gone on to earn my Bachelor's Degree in Administration and I am currently pursuing my Master's Degree in Business and Human Relations. I also helped create the Southwest Tech Clay Target Team and enjoy coaching our students. Southwest Tech was an amazing start for me on my higher educational journey and I am excited to share and help guide you through all the great opportunities that Southwest Tech offers.
Degrees / Certifications:
Bachelors of Science in Administration, Upper Iowa University
Associate of Applied Science in Marketing, Southwest Tech
Associate of Applied Science in Business Administration/Finance, Southwest Tech
Supervisory Management Certificate, Southwest Tech
Certified Travel Planner, IUPUI
Career Development Facilitator- UW-Madison
Job Duties:
Provide individualized and broad student advocacy to help prospective, admitted, and enrolled students navigate the college experience.
Advise students on program options, course selection, and career choices as well as college programs.
Assist in recruiting and retaining students from admission through graduation and career goal attainment.
School Involvement:
Adult Population
Joint Marketing and Recruiting Team
Web Planning Team
Student Clubs/Organizations:
Community Involvement:
Marketing Committee for the Wisconsin Trapshooters Association
Scenic Byway 60
Muscoda Chamber of Commerce