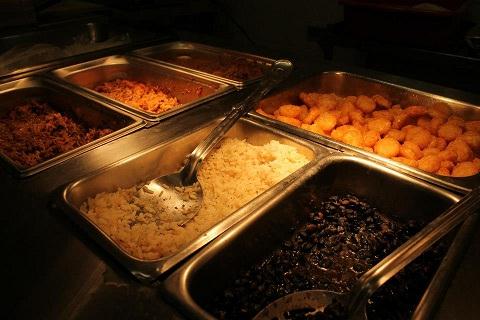 We understand that food is very important to a college student's lifestyle and Dining Services strives to deliver a variety of options to satisfy everyone's appetite. We offer a diverse, quality selection of items at reasonable costs. An important aspect is healthy eating; we strive to provide healthy options for students, faculty, staff, and guests.
Southwest Tech offers a variety of food and beverages daily to students and staff in the food service area of the cafeteria. We accept cash and Charger Bucks. For your convenience, an ATM and a change machine are located in the cafeteria.
On top of providing quality food in the cafeteria, Dining Services:
Has a professional catering team that serves meetings, conferences and private parties.
Provides meals for the Child Care Center on campus.
Southwest Tech also provides vending machines that dispense snacks and drinks, accessible even after Food Service closes for the day. These machines are located in the following areas:
Cafeteria
Building 100
Building 500
Building 600
Building 1600
Building 1700
Dining Services is a self-operated Food Service, creating community and relationships through staff who are passionate about providing the best experience in campus dining. Whether it's friends meeting for a meal, a comfort food, or being part of our food service team, Dining Services is here to make your dining experience one you will fully enjoy.