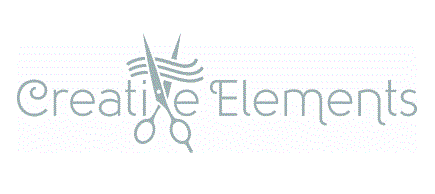 Creative Elements, the Southwest Tech Student Salon, is open to the public each fall and spring semester and is located in Building 500, Room 504.
All services are performed under the supervision of licensed educators with professional industry experience.
To make an appointment, call 608.822.2779 or 800.362.3322, Ext. 2779.
Services and Pricing
Check and cash are the only acceptable forms of payment. Debit and credit cards will not be accepted. We apologize for any inconvenience.
| Service | Cost |
| --- | --- |
| Haircut (inc. shampoo) | $5.00 |
| Shampoo | $2.00 |
| Shampoo/thermal style | $5.00 |
| Shampoo/roller set | $5.00 |
| Scalp treatment | $5.00 |
| Reconditioning or stripping treatment | $5.00 |
| Corn rowing | $15.00/hour |
| Formal up-do style | $10.00 |
| Male Shave | $5.00 |

A haircut not included in the cost of a color. A patch test must be performed at least 24 hours before any type of color process. There will be an additional charge of $6/oz. for extra color used.

| Service | Cost |
| --- | --- |
| Retouch color | $18.00 |
| All over color | $24.00 |
| All over lightener | $20.00 |
| Toner or filler | $14.00 |
| Menz Color | $10.00 |
| Comb-on highlights | $8.00 |
| Cap highlights | $14.00 |
| Temporary rinse | $1.00 |

| Service | Cost |
| --- | --- |
| 1 color < 21 foils | $24.00 |
| 1 color 21+ foils | $30.00 |
| More than 1 color, < 21 foils | $32.00 |
| More than 1 color, 21+ foils | $34.00 |
| Price per foil < 14 foils | $1.50 |
| Color removal | $25.00 |
| Baliage | $24.00 |
| Ombre | $35.00 |

A haircut is included in the cost of a perm. There will be an additional charge of $6/oz. for extra product used.

| Service | Cost |
| --- | --- |
| Permanent wave | $20.00 |
| Spiral/shoulder length | $34.00 |
| Partial perm | $2.00/rod |
| Chemical relax | $25.00 |

| Service | Cost |
| --- | --- |
| Basic facial (inc. massage) | $16.00 |
| Make up | $5.00 |
| Eyebrow tweezing | $5.00 |
| Leg Wax | $10.00/leg |
| Arm Wax | $8.00/arm |
| Nose Wax | $5.00 |
| Eyelash extensions (strips) | $4.00 |

Call for information prior to service.

| Service | Cost |
| --- | --- |
| Full body | $20.00 |
| Legs, arms, & shoulders | $15.00 |

| Service | Cost |
| --- | --- |
| Piercing (inc. earrings) | $5.00 |

| Service | Cost |
| --- | --- |
| Soap & water manicure | $8.00 |
| Polish change | $2.00 |
| Spa manicure | $10.00 |
| Spa pedicure | $14.00 |
| Paraffin dip (per area) | $4.00 |
| Nail extensions (full set) | $15.00 |
| Shellac gels (full set) | $15.00 |
| Sheliac Gel removal | $4.00 |
| Fills (full set) | $10.00 |
| Acrylic removal (full set) | $8.00 |
| Nail art | $2.00 |