Need a Student ID Card?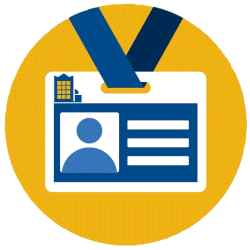 Due to COVID-19 and to ensure the safety of our students and staff we are adjusting our Student ID process. Although we are doing everything we can to ensure Southwest Tech students will not need a student ID card for basic campus business and perks like community discounts, we will continue to meet the needs of all students in terms of IDs and clinical badges.
Online Form
You can now request an ID online by filling out the ID form linked below.
Upload Your Photo and Photo ID
When filling out the form, you will be asked to upload:
A selfie/headshot against a solid background to be used on your Student ID (Your photo must be from the shoulder's up, looking at the camera straight on, your face must be unobstructed (glasses are okay) and it must be against a SOLID BACKGROUND. You may not use any photo filters.)
Photo of your state ID or driver's license
Important Things to Note:
No state ID or driver's license? You may still request a student ID. Simply indicate in your email that you do not have this and I will work with you one on one to complete this process.
We look forward to working with you! If you have any questions please do not hesitate to reach out to Natalie Long (Email)