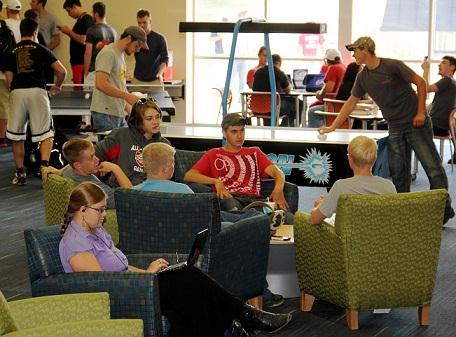 Charley's Student Center is the place to be between, before, or after classes. Lounge in a comfy chair and watch a movie or Monday Night Football on one of the big screen TVs, eat lunch with friends, study with your classmates, or just hang out.
Charley's has pool tables, ping pong, shuffleboard, air hockey, movies, big screen TV's, Xbox and Wii, computers and much more!
Student Center Hours
Weekdays, 8:00am - 7:00pm
Charley's is located in Building 400, in the main hallway. You can't miss it!
Charley's available for rent!
Celebrating a special event? Have your party in Charley's! For availability and pricing, contact Brittany Sherman (608.822.2450 bsherman@swtc.edu).