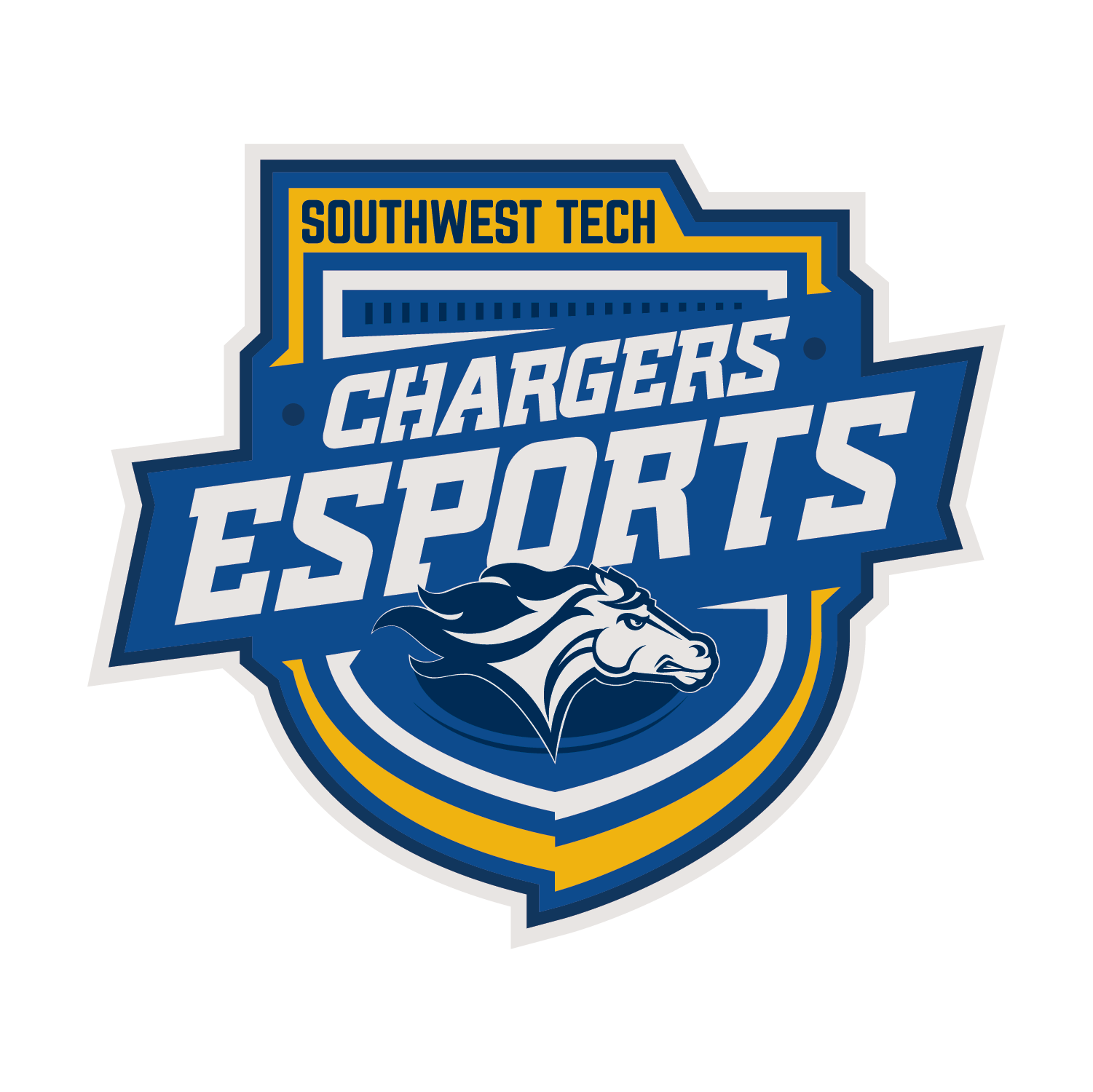 Southwest Wisconsin Technical College has a new opportunity for its students: NJCAA Esports. Thanks to the efforts of Aaron Holverson, a faculty advisor and Network Communications Specialist instructor, and Kelsey Pagel, an IT-Network Specialist graduate, the college is now an official member of the National Junior College Athletic Association for Esports.
NJCAAE is an organization built around competitive video games. Students who are interested in games such as Call of Duty, Rocket League, Super Smash Bros. Ultimate, and many others, are now given the chance to play on the collegiate level.
Aaron had presented interest in an esports team to Kelsey, knowing her skill set would be appropriate for the task. Kelsey hit the ground running. She worked tirelessly to get the team organized and started. This included her setting up the team on the league's website, starting a Discord server so all the incoming players had a place to communicate for games and hangout otherwise, and preparing scheduling for games and practices. She went to great lengths to set up scrimmages with other schools' esports teams.
The team has participated in Local Area Network (or LAN) events to compete in person with other colleges, and has had its own events on campus, providing more socializing for the team members. Kelsey has stated that all the work she's put forth has been worth it.
Games happen each week, with practices added in as well to keep skills up and to build more comradery between the teammates. The students that comprise the team are from all different backgrounds and programs. Students have joined from Graphic & Web Design, Early Childhood Education, Electro-Mechanical Technology, Associate of Arts/Science, and many others. Friendships were quickly made though the programs and backgrounds are so varied. In regard to the fast friends, Kelsey said "I was really shocked how quickly everyone came together and the friendships that were made. Most of us are quiet, introverted people and now we hang out every single day"
The Esports team has had a great start and it's future is bright. Teamwork, many interpersonal skills and friendships have all developed, only adding to the proof that this is an amazing opportunity now offered at Southwest Wisconsin Technical College.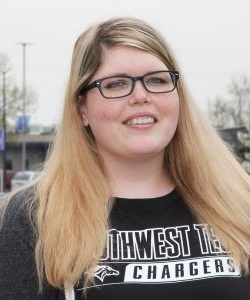 Meet The Coach
I am Kelsey Pagel, the Coach of the Esports team. I go by Lumen as my gamer tag. I play on the Overwatch and Call of Duty rosters on the team. Outside of Esports, I play games on the Nintendo switch and my trusty Gameboy. I also really like anime, board games, and going to conventions. Before I came to SWTC I was a pilot and thats still a huge passion for me. I am an alumna of the IT-Network Specialist program. I have always loved video games and technology, which is why I started off my coaching career with volunteering to help with the Esports team when this all started back in 2020. I like Esports because it brings people together. You are playing competitively, win or lose with friends. I started playing video games competitively with Starcraft I then moved to League of Legends I also enjoy playing Beat Saber in my free time. I am looking forward to having another season of really great players and seeing how much they improve over the semester. I am looking forward to a new year and all the new students that will be joining the team!