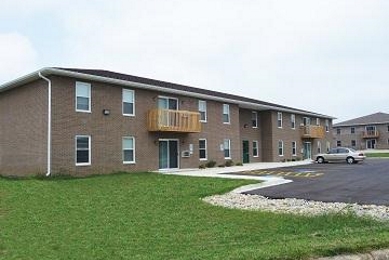 Built in 2010
Two-level apartment complex, total of eight apartments
A total of 32 students reside in the Eightplex; four students reside in each.
Four bedrooms and two bathrooms in each apartment
Utilities totaling $200 per apartment per month will be allotted. Any cost over $200 will be shared equally by roommates
Parking lot located next to building
Includes refrigerator, stove, and dishwasher; washer and dryer hook-ups available in each apartment
First level is ADA Handicap Accessible
Washer and dryer (coin operated) provided in basement of the Sixplex
$4,300 for a two-semester lease ($2,150 per semester)
Apartments are not furnished
Dimensions - The Eightplex entire complex square footage including exterior stairwell is 13,500 square feet; the square footage of each apartment is 1,384 square feet.