Southwest Tech has great recreational opportunities for students, staff, and community members to enjoy! Whether you are looking to get in shape, participate in organized athletic events, or play a round of disc golf, we've got what you need!
Intramurals
Intramural sports are a competitive, exciting, and fun way for Southwest Tech students to stay active and have fun! There are many intramural sports available to participate in, including softball, basketball, kickball, and volleyball. They're held every Tuesday night during the school year at Fennimore Elementary School (830 Madison Street).
Indoor/ Outdoor Walking Trails
Do you want a quick, easy, way to stay in shape or burn off some steam? Southwest Tech has several walking routes available for your enjoyment! There is a one-mile indoor walking route inside the campus buildings that is ideal for cold or rainy days. If you enjoy the outdoors, there is an outdoor walking route at Southwest Tech as well.
Just across the road from campus is Oakwood Nature Park which has four different walking paths that you can do individually, or challenge yourself by doing them all as one long route.
Students, staff, and community members are welcome to enjoy the indoor/outdoor walking trails!
Disc Golf Course
The city of Fennimore along with Southwest Tech have created this wonderful 18-hole disc golf course for students and community members of all skill levels and ages to enjoy. There is no fee to enjoy the course! Combining Frisbee and golf, disc golf is one of the fastest growing recreational sports in the country! The course is located just across Highway 18 from the Southwest Tech campus behind the ball diamonds and runs through the beautiful setting of Oakwood Nature Park.
Fitness Center
Do you want to relieve stress, lose weight or stay in shape?
The Southwest Tech Fitness Center, located on the first floor of the Health Science Center (Building 1600), is available to students and staff free of charge, and to community members for a monthly fee. There is a large variety of equipment, including treadmills, bikes, cross trainers, universal machines, dumbbells, kettle bells, an aerobics room with mats, DVDs and exercise classes.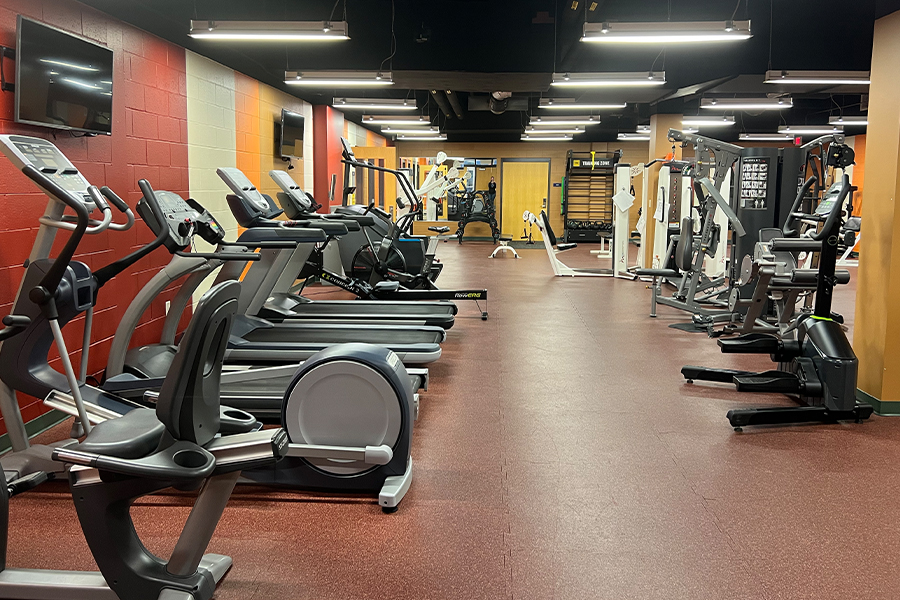 Locker rooms with shower facilities are also available for your use. There is no towel service, so please bring any personal items with you. There are lockers available for use during your workout session.
Fitness Center Hours
Monday - Friday, 7:00 am - 9:00 pm
Saturday & Sunday, 8:00 am - 2:00 pm
The Fitness Center is closed whenever the campus is closed, either academically or for weather-related emergencies.
Not sure where to start? There is a wide variety of classes offered, everything from Zumba to yoga. Classes are advertised on the bulletin boards and in our weekly student email.
Anyone wanting to use the Fitness Center must fill out the following Student Fitness Center Membership Sign Up form which submits to Brittany Sherman, Student Activities Coordinator (located in Charley's). You will receive an access key when the forms are approved.
Student Engagement Coordinator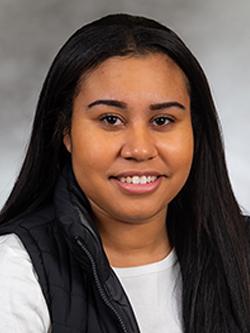 Student Life Coordinator/Athletic Director
Call Brittany Sherman 608.822.2450
Email Brittany Email Brittany