PREPARE FOR YOUR HIGH-TECH CAREER!
With today's increased need for all households to have high quality internet service, as well as the high level of automation in manufacturing, employees with technical networking technology skills are in high demand. Southwest Tech provides short-term technical certifications in fiber optics, broadband technologies, and industrial networking to meet local needs. Southwest Tech is the only public access certified Fiber Optic Association trainer in Wisconsin!
Fiber Optics
27 hours, 1 credit
Prerequisite to CFOS/0
The FOA CFOT certification provides a broad knowledge in fiber optics that can be applied to almost any application—outside plant, premises, manufacturing, etc.
Typical jobs: broadband or fiber installer, line repair, cable technician, fiber tech.
54 hours, 2 credits
The FOA CPCT premises cabling certification provides training in building cabling used for LANs, security systems, building management systems, distributed antenna systems, industrial systems, and electrical distribution management.
Typical jobs: cable, field and network techs, and broadband installers.
27 hours, 1 credit
The FOA CFOS-O certification provides training in laying cable, (direct burial or aerial), splicing (or pigtails) testing, troubleshooting, repair, and restoration of communications cables and related electronic equipment in both indoor and outdoor environments.
Typical jobs: principle fiber optic engineer, splicer, installer and tech.
Networking
2 courses, 144 hours, 6 credits
The CCENT certification covers the basics of essential computer networking including security & threat mitigation, IP addressing, and routed & switched networks.
Typical jobs: network support and administrators, help desk tech.
Introduction to Networks (10-150-129)
54 hours, 2 credits
Cisco Networking (10-150-102)
90 hours, 4 credits
2 courses, 108 hours, 4 credits
CompTIA A+ certification validates entry-level skills in essential IT domains, including computer repair, software & operating systems, network administration, information security, cloud computing, and troubleshooting of both desktops and mobile devices.
Typical jobs: help desk, broadband installer, field tech, desktop support.
CompTIA A+ Essentials (10-154-101)
54 hours, 2 credits
CompTIA A+ Practical Applications (10-154-106)
54 hours, 4 credits
Credits Can Transfer into Southwest Tech Programs:
If you need an accommodation to visit campus, call 608.822.2631 (tdd: 608.822.2072) or email disabilityservices@swtc.edu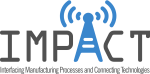 This IMPACT program is 100% funded with an H-1B TechHire Partnership $5 million grant awarded by the U.S. Department of Labor's Employment and Training Administration. Southwest Tech is committed to legal affirmative action, equal opportunity access, and diversity of its campus community, www.swtc.edu/equality. This workforce product was funded by a grant awarded by the U.S. Department of Labor's Employment and Training Administration. The products was created by the grantee and does not necessarily reflect the official position of the U.S. Department of Labor. The U,S, Department of Labor makes no guarantees, warranties or assurances of any kind, express or implied, with respect to such information, including any information on linked sites and including, but not limited to, accuracy of the information or its completeness, timeliness, usefulness, adequacy, continued availability or ownership. Except where otherwise noted, this work is licensed under the Creative Commons Attribution 4.0 International License.