Broadband - Fiber Optics - Networking
PREPARE FOR YOUR HIGH-TECH CAREER!
All households should have access to stream movies and quickly check online for information and news. Manufacturing is becoming more automated and uses those same technologies. Over the next three years, Southwest Tech will provide technical certifications in fiber optics, broadband technologies, and industrial networking to meet local needs. Through TechHire, a Department of Labor grant, Southwest Tech will be able to increase course offerings in areas of in-demand, high tech jobs. Southwest Tech is the only public access certified Fiber Optic Association school in Wisconsin!
Upcoming Certifications:
Fiber Optic Cabling Technician (CFOT)–24 hours
Prerequisite to CFOS/0

Certified Outside Plant Fiber Optic Specialist (CFOS/O)
–24 hours

Highlights:
Tuition assistance available, contact us for qualification
Earn "preferred hire status" from our employer partners
Employer and Community Partners: Mount Horeb Telephone Company, Richland Grant Telephone Cooperative, Schreiber Foods, Southwest Wisconsin Workforce Development Board
I'd like to know more!
Fill out the following form to learn more about the Summit or Southwest Tech's broadband training.
If you need an accommodation to visit campus, call 608.822.2631 (tdd: 608.822.2072) or email disabilityservices@swtc.edu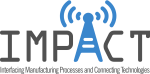 This IMPACT program is 100% funded with an H-1B TechHire Partnership $5 million grant awarded by the U.S. Department of Labor's Employment and Training Administration. Southwest Tech is committed to legal affirmative action, equal opportunity access, and diversity of its campus community, www.swtc.edu/equality. This workforce product was funded by a grant awarded by the U.S. Department of Labor's Employment and Training Administration. The products was created by the grantee and does not necessarily reflect the official position of the U.S. Department of Labor. The U,S, Department of Labor makes no guarantees, warranties or assurances of any kind, express or implied, with respect to such information, including any information on linked sites and including, but not limited to, accuracy of the information or its completeness, timeliness, usefulness, adequacy, continued availability or ownership. Except where otherwise noted, this work is licensed under the Creative Commons Attribution 4.0 International License.