For students who live at least 3 hours from campus, the Midwifery Program provides access to classroom learning virtually. Southwest Tech also offers a bridge track for Certified Practicing Midwives.
MEAC Accredited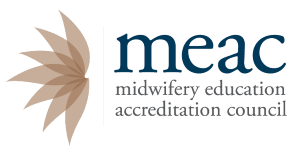 Direct Entry Midwife is a two-year associate degree program that will train professional midwives who will qualify for certification and licensure in Wisconsin. Graduates of Direct Entry Midwife will provide hands-on holistic care for women of childbearing years and partner with women and other collaborative healthcare partners throughout the childbearing process.
This program emphasizes assessment in the low-risk pregnancy. A midwife conducts an initial assessment during pregnancy which includes nutritional assessment, overall health, risk level of the pregnancy, and then contracts and partners with the mother during the pregnancy to monitor fetal growth and development, overall health of the mother, and family support and resources available. The midwife will then assist the mother in labor and birth of the child in home or birthing center settings. The midwife follows the birth of the child with instruction on lactation technique, initial care of newborn and assessment of family support as mother and child transition in the out of hospital setting.