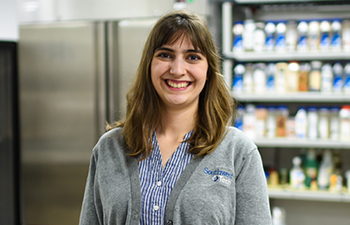 Welcome, I am Melissa Arevalo, the State Student Ambassador for the Wisconsin Technical College System.

My incredible instructors, Karen Bast and Jeff Dombeck, helped me to see all the possibilities. I learned so much about myself, as well as valuable skills in the culinary industry. My educational path has changed drastically since last year. I am now pursuing a degree in Family and Consumer Science Education through an online program at UW-Stout. I am continuing my studies at Southwest Tech, completing all the general education credits I need to graduate with a B.S. degree. There are so many reasons I love Southwest Tech, including the fact that my instructors as well as all faculty and staff here supported my decision to change majors, and are actively aiding me in reaching my educational goals.

I am so glad that you are here to check into this great college and I hope to see you around as a student here in the future.

Sincerely,


Melissa Arevalo
WTCS Student Ambassador
Hired Before Graduation – Louise Gotzinger
"Southwest Tech not only gave me the tools I needed to advance in my career, but also the support from their instructors and staff to be successful."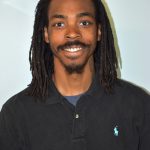 Graduation student speaker – Alton Brown Belcher
"We as people share more similarities than differences."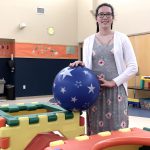 Hired Before Graduation – Abbey Vosberg
Check out and apply at Southwest Tech because they have great courses and all the instructors are nice and extremely helpful at the college. They have great tutors at the college who are always willing to help whenever needed.