Earn College Credit in High School
Southwest Tech offers the following opportunities for high schol students to take college level coursework to earn college credit while also continuing to fulfill high school graduation requirements:
Advanced Standing
High school courses which are eligible for technical college credit upon a student's enrollment in a program at Southwest Techor another WTCS college.
Transcripted Credit
Technical college courses taught by a high school instructor at a high school that awards technical college credit and may be transferable to four-year universities
Start College Now
Statewide proram that provides students in the 11th or 12th grade to enroll during the regular academic school year in technical college courses that are not comparable to courses offered at their high school.
CollEdge Up
Educational partnership between Southwest Tech and CESA #3 allowing students to enroll in Southwest Tech courses related to general education, nursing and laboratory science to obtain a head start on post-secondary education and career plans.
Youth Apprenticeships
Statewide program that provides students in the 11th or 12th grades with work experience within an industry while taking related high school or technical college coursework allowing them to receive advanced standing or transcripted credit.
Transfer Agreements
Transfer Credits to Another School: Partnerships with other colleges and universities enable Southwest Tech graduates to pursue their educational and career goals.
Credit for prior learning
Credit for prior learning gives you the opportunity to accelerate the completion of your educational goals. Depending on your program and courses, there are different opportunities.
Certifications
Extensive self-instruction
Military training
Professional Development
Transfer Credits
Work or volunteer experience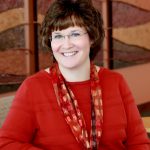 Graduation Speaker: Konnie Sadler
"Surround yourself with extra-ordinary leaders (i.e. teacher, coach or supervisor) to help you reach your potential. Enhancing your experience with education is a solid investment to obtain a fulfilling career."