Southwest Tech continues to be a top ranked college in both Wisconsin and the nation!
Southwest Tech scored high in tuition affordability. The current tuition rate is only $138.90 per credit, which is almost 45% less than in-state tuition at a Wisconsin public four-year university. Southwest Tech scored high in career outcomes as well. Within one year, 95% of graduates are employed, quickly seeing a return on their investment. Southwest Tech also scored high in education outcomes, with a low student-to-faculty ratio of 15:1 that results in higher student retention and graduation rates.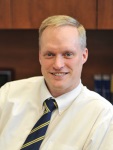 The faculty and staff at Southwest Tech are proud of these accomplishments. Our employees, both past and present, highly value learning and continuous improvement as we strive to make a positive impact on our students. We gratefully celebrate this recognition of our excellence.

-Southwest Tech President, Dr. Jason Wood.