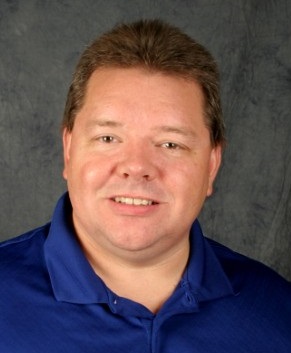 Phone: 608.822.2441

Toll Free: 800.362.3322, extension 2441

Email Dave
Public Safety Building (Bldg 2000), Room 231B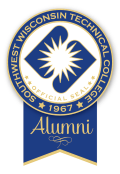 Personal Note:
Dave grew up on a small dairy farm in Soldiers Grove and attended Southwest Wisconsin Technical College after graduating from North Crawford High School. After earning an Associate's Degree and a Technical Diploma from the college, he worked for 12 years as a Programmer/Lab Technician in Data Processing Lab at Southwest Tech.
Dave took on additional duties including supporting all of the Business division's computer labs and computerized classrooms. He also became the Network Administrator for the Business division and was responsible for setting up and administering the divisions' computer network.
Dave has been employed at Southwest Wisconsin Technical College since 1986 and has been a full-time IT Instructor since 1998. As a faculty member, Dave worked on the curriculum for the IT – Computer Support Specialist Associate Degree program and helped design the current IT Computer Support Technician Technical Diploma program which is embedded in the college's Network Specialist Associate Degree program.
Degrees / Certifications:
Associate of Applied Science: Programmer/Analyst - SWTC
Technical Diploma: Microcomputer Accounting Assistant- SWTC
89 credits completed for Bachelor of Science degree: Upper Iowa University
CompTIA A+ certified (2000, 2009, 2015, 2019)
Linux Essentials certified
CFOT & CFOS/T certified - FOA
CPCT certified - FOA
Scripting for Cybersecurity Professionals (Powershell) – CSSIA.org
Scripting for Cybersecurity Professionals (Python) – CSSIA.org
IT Essentials
Vsphere Training
Linux Server
Yosemite 101: OS X Support Essentials 10.10
Courses I Teach:
CompTIA A+ 220-1001 – Essentials
Beginning Excel
Beginning Word
Intermediate Excel
Beginning Access
Professional Development 
Computer Applications
IT Internships 
CompTIA A+ 220-1002 – Practical Application
Mac OS X Essentials
IT Career Development 
IT Help Desk Practicum
Student Clubs/Organizations:
Was the Club Advisor for Business Professionals of America for 10 years